Book #1
A TWIST IN TIME
In the Beginning
A hundred years in the future homosexuality is a forgotten word as everyone's love is accepted. Everyone freely marries whomever they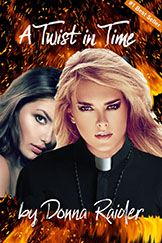 wish, except Catholic Priests whose ranks are now filled with male & female ecclesiastics. Follow Priest Mika Cross as she struggles with her desire for Leah Anthal, a power witch and the poster child for evil.
A twist in time brought them together testing Mika's faith and Leah's strength. Romance, action and adventure combine to make this one of the best novels of the year. Theirs was a love that spanned the ages. A twist in time brought them together, only a twist in time could keep them apart.
Demons took her wife. Hell would never be the same after Leah Cross finished with it! Mika and Leah Cross tempted the gods with their love. Mika, a female priest and Leah, a powerful witch strive for balance in a world gone mad when their two different worlds collide. When the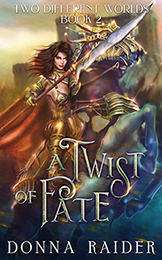 emissaries of evil kidnap Mika and their children, Leah is their only hope for survival. The former wicked queen reverts to her evil ways in order to save her children and the only woman she has ever loved. Will the gods forgive her trespasses done in the name of love? In A Twist in Time, book one of the Two Different Worlds series, Priest Mika Cross falls in love with witch Leah Anthal. Mika obtains permission from the church to wed Leah and the two embark on a journey to save mankind.
Mika and Leah have arrived in New York to chaperone their son Richie during his band's appearance at Carnegie Hall. Mika is familiar with the city, but it is new and fascinating to Leah.
Mika is an angel, neither female nor male, but an entity from heaven where there is no such thing as gender. Mika first appeared to Leah as a man. Leah killed him. Mika's second attempt at wooing the beautiful witch was as a woman. Leah fell in love with her thus Mika has retained the female form.
The beautiful Leah is one of the most powerful witches in the world. Her love for Mika gives her the strength to overcome her occasional desire to do wicked things to her adversaries.
The two immortals are just beginning their lives together and learning about one another. This book begins when Leah and Mika transport to the New York apartments Mika has owned for years.
Book #3
MARKED FOR MURDER
Marked for Murder is the third novel championing the eternal love of Angel Mika and Witch Leah Cross. Mika has been tasked with righting the wrongs growing in the church. Bored in New York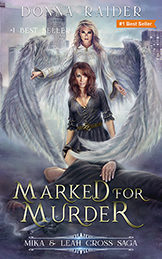 Leah auditions for a television series and lands the starring role, shinning a spotlight on the two immortal lovers.
You'll laugh and cry as our lovers strive to hide their true identities and protect their children while staying one step ahead of an ancient serial killer.
#1 Bestselling author Donna Raider has pulled out all the stops on Marked for Murder. You welcomed her into your hearts with "A Twist in Time" and "A Twist of Fate." She'll shake your soul with "Marked for Murder."
Set your Kindle on fire with 426 Pages of the hottest love story you'll ever read. Immortal lovers Mika and Leah Cross continue to struggle against an ancient evil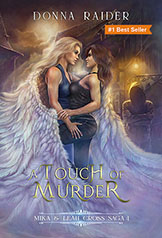 dispensing its own form of justice against those it considers evil. They grow increasingly concerned as their children's safety becomes an issue. Determined to protect their offspring the angel and the witch wrestle with their decision to leave New York and move to a safer place. You will hold your breath during the love scenes and gasp during the action scenes. This Lesbian thriller has it all: smoking hot passion, Action, Adventure and Suspense. There is no place to hide from Karma.
F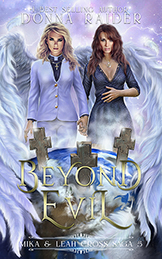 IVE STAR REVIEWS FOR "Beyond Evil" Donna Raiders #1 Bestseller.
OUTSTANDING!!
Verified Purchase by Amazon Customer
The incredible passion & love between an Angel and a Witch. This book is incredible! The war between good and evil. Mika's accident, love's triumph ... True love & trust gets tested more than once. How powerful can true love really be?? Can evil win against Leah Cross? What will the power couple do when their own daughter is ensnared for evil? The detailed description of deception, pure evil and a battle that allows you to be a voyeur; on the edge of your seat until that last twist! Bravo Donna!
I can't get enough of this series. All the books have great dialogue, steamy scenes, and the perfect amount of showing that allows us to be there in the moment and a whole lot of family love and respect.

Morgan
Elliot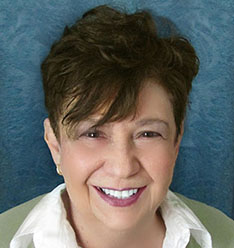 Renown cold case investigator and author Natalie Daye was torn from her home in sunny Charleston, South Carolina by whacky stipulations in her eccentric aunt's will, including making her endure a frigid winter in upstate New York. On her way to her aunt's lake house, a drunk driver ran her into a snow-covered gully,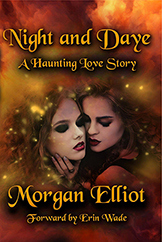 leaving her cold, angry, and stranded. Natalie had given up hope of getting her car out of the ravine, when a mysterious woman drove up and offered to pull her out. Natalie had no idea that this was just the beginning of the strange events that would challenge all her investigative skills. After a few days at her aunt's Victorian house, Natalie was plagued with dreams and visions that lead her to believe she was losing her grip on reality until once again, the mysterious woman, Michelle, comes to her rescue, after a fainting spell precipitated by baffling encounter with the house's former owner. Together Natalie and Michelle embark on an unconventional investigation to unlock the secrets of the house and in the process, fall deeply in love. Will what they find destroy their newly found love or will it draw them closer together in this truly haunting mystery?
Available April 22, 2021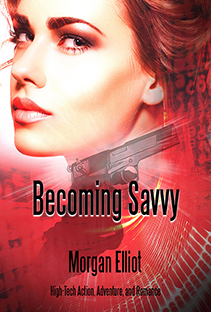 Intellectual property attorney, Savi Lahiri, teams up with brilliant Artificial Intelligence scientist, Dr. Madeline Mercer to embark on the legal battle of a lifetime. Instead, they end up combating an unknown criminal who is planning on launching a scheme so devious that it is unthinkable. Just one piece is missing. From the moment Savi meets Dr. Mercer, she is drawn to her like filings to a magnet. Can they forge a relationship as everything around them threatens to blow up at any moment? Find out how these brilliant women uncover their true desires as they race to find the powder keg that could set the world on a disastrous course. Don't pass up this high-tech thriller and beautifully written lesbian romance, Becoming Savvy by Morgan Elliot.
CLICK HERE TO READ THE FIRST
THREE CHAPTERS.